Event Information
Orphan Trains and the Children Who Rode Them (On-line)
The story of the Orphan Trains, which relocated children from the eastern cities to rural farmlands, has become a part of American popular culture. This presentation explores the facts behind the legends, follows a group of children "placed-out" in 1880, and, provides information on resources available to learn more about the orphan trains and their riders.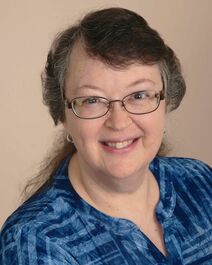 Karen Fortin received a Bachelor's Degree in History and a Master's Degree in Library and Information Science from the University of South Florida. She worked at the Barbara S. Ponce Public Library in Pinellas Park, FL for 30 years before deciding to focus on genealogical research.
Date:

Wednesday, March 15, 2023

Time:

6:30pm - 8:00pm

Location:

Zoom Virtual Meeting (Adult)
Categories:
Upcoming Events
Time Zone: Eastern Time - US & Canada (change)
Photo and Video Disclaimer
The Cheshire Public Library, as a public place, reserves the right to photograph and record groups and individuals using library services and attending library programs, and to publish those photographs and videos publicly in its newsletter and on social media outlets.